Minneapolis Document Scanning Services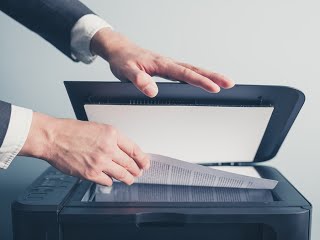 At Minneapolis Scanning and Imaging, we understand that every client and every project is unique. We do our best to customize our document scanning services to match your needs. Let us help you find the right solution for your business in the short-term and the long-term.
Our document scanning services include but aren't limited to paper scanning, microfiche or microfilm conversion, large-format scanning, and more. We have a first-class facility located right in Minneapolis, and even offer mobile equipment that can be brought on-site to your business if you require it.
Scanning Services We Provide in Minneapolis and Surrounding Areas
Secure Document Scanning
Document scanning projects come in all sizes and volumes, from credit card receipts to full-size architectural drawings, and one box of documents to thousands. We offer optical character recognition (OCR) to make your files editable, day-forward scanning to help you convert to a paperless office, and can even help you select the right electronic document management system for your business. We offer a complete scanning solution- from the physical scanning of the documents to indexing and uploading files into an EDMS.
Migrating Microfiche to Digital Formats
When converting microfilm to a new digital format, it's important to ensure that your microfiche has expert care and handling. Our experienced staff knows the proper way to handle and convert microfilm images. Our processing lab can even evaluate microfilm flaws and recommend procedures to enhance the film before scanning.
Microfilm Scanning
Our high-speed film scanning equipment converts both 16mm and 35mm film. We can handle a wide spectrum of film reduction ratios. Our scanners are equipped with sophisticated image enhancement software, producing electronic images of the highest possible quality.
Engineering Drawing Scanning
Our scanning and conversion services for drawings include mylars, drawings spanning "A" to "J" sizes, and even blueprints. Although most clients request TIFF or Adobe.PDF images, we can provide files in a variety of formats, including DWG, CALS, and JEDMICS.
If your project doesn't fit these categories, no problem! We can get you a quote for any size or type of scanning. Give us a call at (651) 204-9247 to get started today!
Get Free Quotes on Document Scanning Services in Minneapolis, MN Today!
Minneapolis Scanning and Imaging is your source for secure document scanning services anywhere in Minnesota. We're the experts in document scanning and imaging, including OCR and indexing services. We're ready to handle your sensitive records to ensure your documents are protected from conversion to storage and/or disposal.
To get free, no-obligation quotes today, fill out the form to the left or give us a call at (651) 204-9247. Within minutes of receiving your request, we'll be in contact to help you with your project.